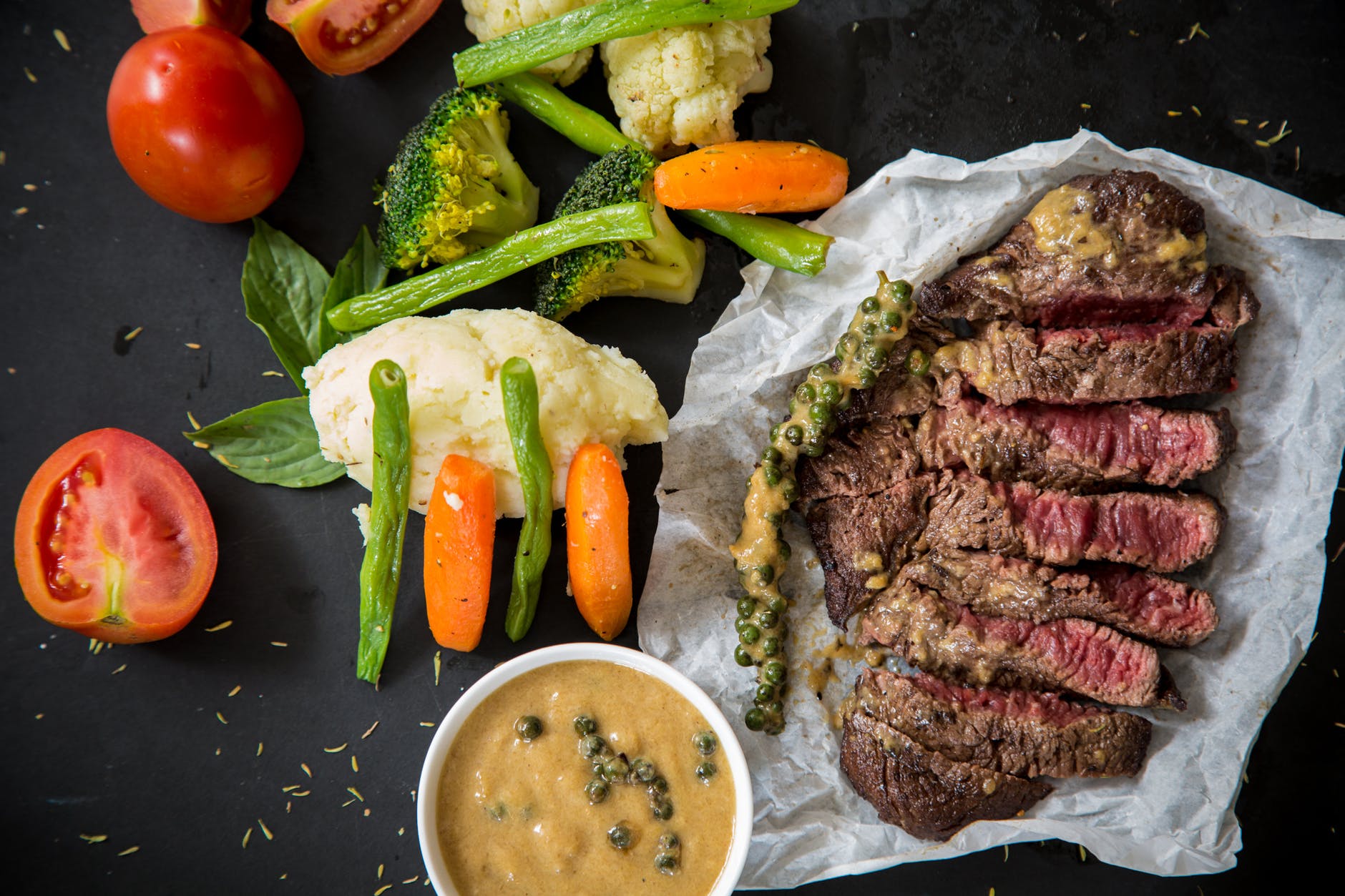 Beef steak with soy sauce
Beef steak with soy sauce recipe
a rich dish that combines protein from steak slices,
And a wide range of minerals and vitamins provided by a wide variety of vegetables and other ingredients such as onions,
Ginger, cucumber, cabbage, carrots and capsicum. Serve hot with rice or potatoes.
Ingredients
2 tablespoons of brown sugar
2 tablespoons soy sauce, low in sodium
2 teaspoons of corn starch
2 tablespoons of toasted sesame oil
225g steak, thinly sliced
2 bunches of green onions, cut into 2.5 cm pieces
Half a cucumber, quartered and cut into 2.5cm pieces
Half a head of cabbage, cut into strips 2.5 cm thick
1 cup of chopped carrots
1 tablespoon of peeled and crushed ginger
2 red bell peppers, halved, thinly sliced
3 cups of white rice, cooked, to serve
How to prepare
Mix brown sugar, soy sauce, corn starch, 2 tablespoons of water, and 2 teaspoons of sesame oil in a bowl. Put the steaks and stir them.
Heat a large frying pan over a large heat, put 2 teaspoons of sesame oil. Add green onions, cucumber, and cabbage. Roast them until the vegetables are just about tender, about 2 minutes. Add the carrots and 1/4 cup of the water and cook, stirring, until the water has evaporated and the vegetables are tender, about 2-3 minutes. Transfer them to a bowl, and wipe down the skillet.
Heat the remaining two tablespoons of sesame oil in a skillet over medium heat. Add ginger and red pepper, roast for 30 seconds.
Transfer the steak to the skillet using a slotted spoon, and roast until browned, 2-3 minutes
Return the marinated steak to the skillet and cook, stirring, until thickened, about 2 minutes. Return the vegetables as well and heat them up. Serve with the cooked rice.