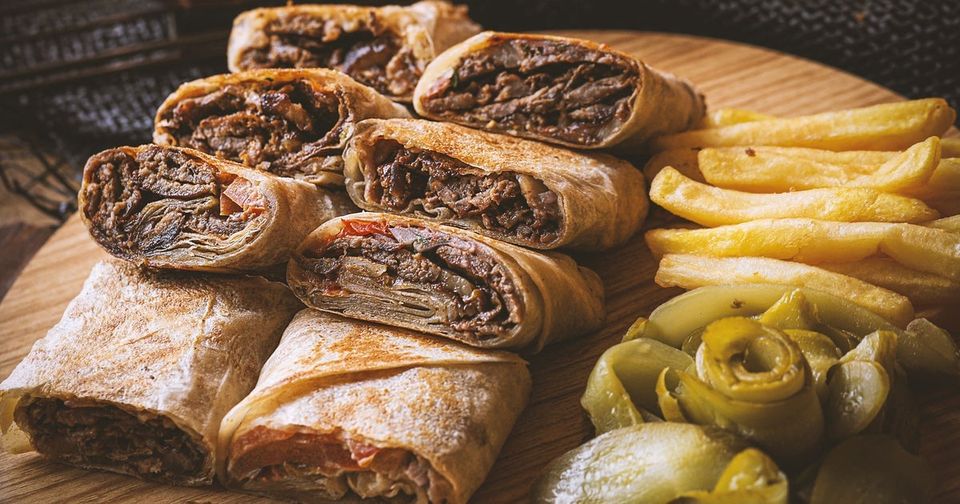 Delicious Shawarma on charcoal
Shawarma on charcoal recipe
Chicken breast: 4 breasts (chopped)Olive oil: 2 tablespoonsCumin: a teaspoonOnion powder: 1 teaspoonGarlic powder: a teaspoonPaprika: a teaspoonYogurt: a tablespoonButter:
a tablespoonLemon juice: a teaspoonCardamom: half a teaspoon- Salt, to tasteCinnamon: half a teaspoonHow to prepareCombine yogurt, butter, olive oil and lemon juice in a medium bowl, and stir well until ingredients are combined.Season the mixture with cumin, paprika, cardamom, onion powder, salt, garlic powder and cinnamon, and mix the ingredients well until a homogeneous mixture is obtained.
Add the chicken breasts and stir well to overlap the ingredients, cover the bowl with cling film and leave in the refrigerator for 6 hours.In a frying pan with a little oil, fry the chicken breasts until they change color, and get rid of all the liquid.
A piece of charcoal is ignited and placed in aluminum foil and placed between chicken breasts.Cover the pan for two minutes, so that the smoke from the coals absorbs, and the aroma of grilling is absorbed.Served with tahini sauce.