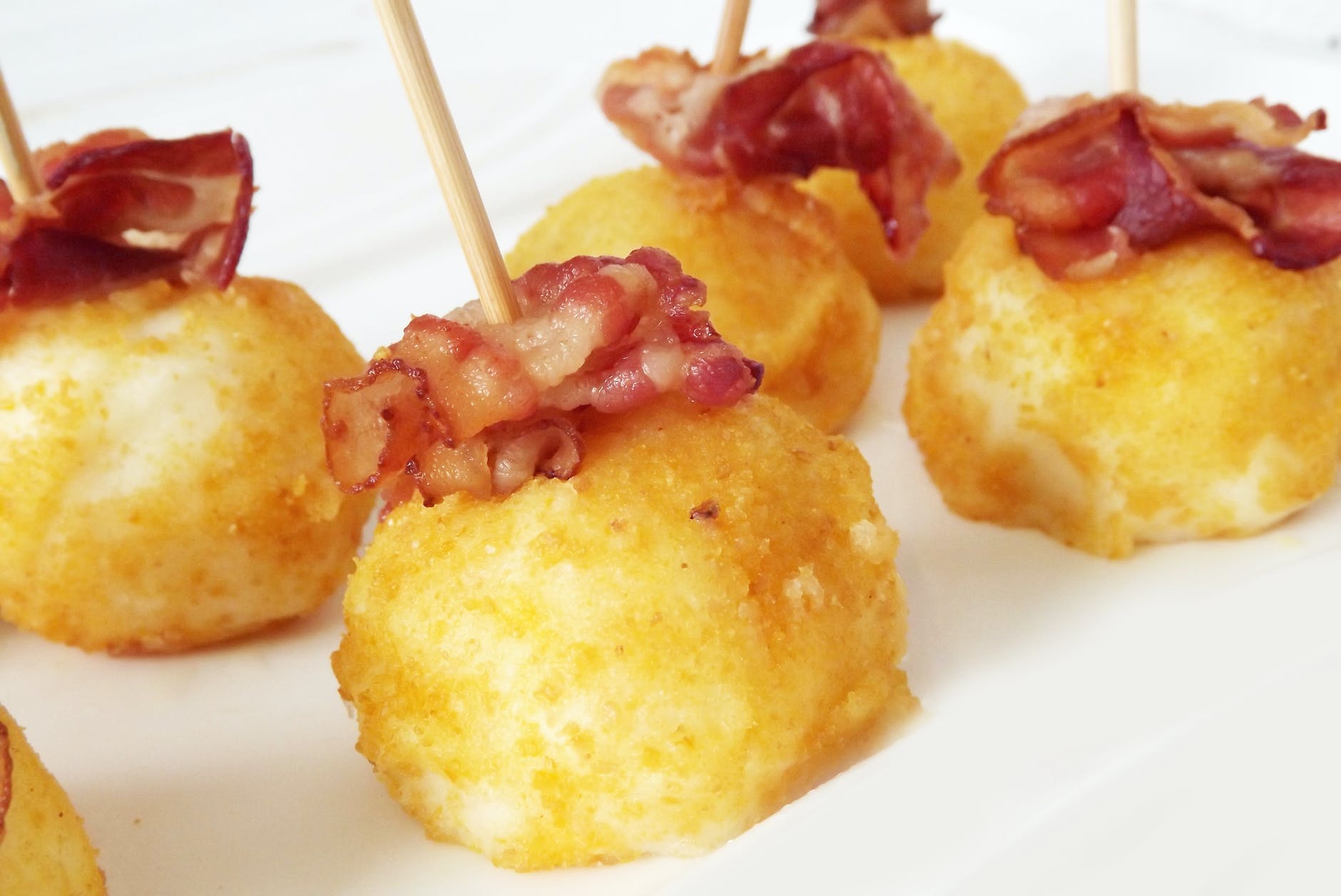 Easy Mashed potato croquettes
Make a potato croquette
consisting of a cup of each: flour, and breadcrumbs. Half a kilogram of boiled potatoes. Salt and black pepper – to taste. an egg. Quantity as needed: corn oil, scrambled eggs, and mozzarella cheese cut into squares. How to prepare Peel the boiled potatoes, and mash them well using a fork until they become soft.
Season the mashed potatoes with black pepper and salt, and mash the ingredients together until they become a paste. Beat the egg over the paste, then add the flour, the breadcrumbs, and knead the ingredients together using your hands. We form the resulting dough in the form of circular balls, make a hole in each ball, then fill it with a square of cheese. We close the dough balls on the cheese completely, and repeat this until the full amount of potato mash is finished. Dip the potato balls in the beaten eggs, then cover them with the breadcrumbs.
Heat a large amount of oil in a saucepan on the stove, and fry the potato balls in it until they are cooked and browned. Remove the potato croquettes from the oil, put them on a plate, and serve them with ketchup, mustard or mayonnaise.