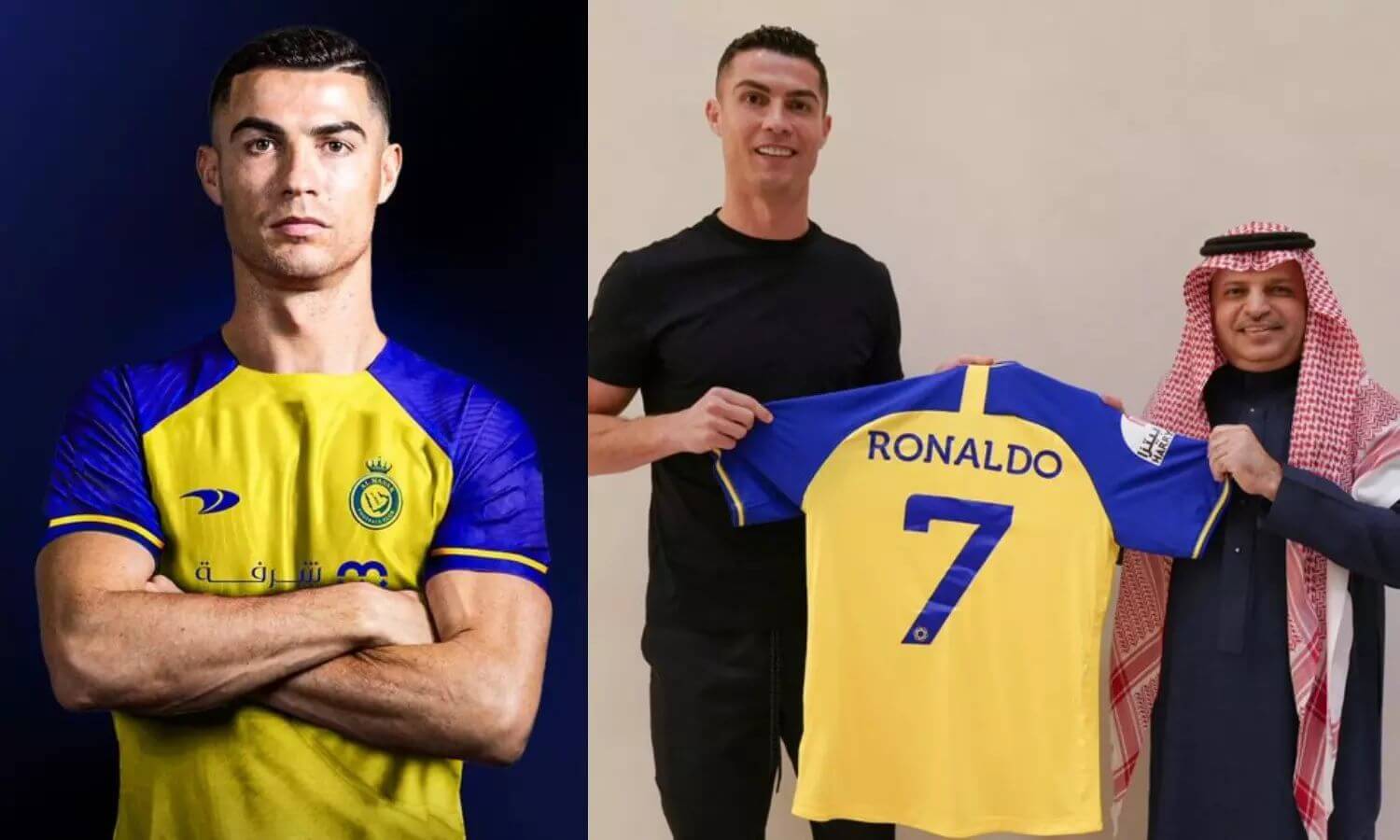 First appearance for ronaldo in saudi arabie versus Messi
it is expected that Portuguese star Cristiano Ronaldo will start his career in Saudi Arabia after moving to Al-Nasr Club, with a historic confrontation against his Argentine rival, Lionel Messi, the French star of Paris Saint-Germain.
On Friday, Ronaldo joined Al-Alamy, after weeks of negotiations, in a record deal, according to which he will receive about 200 million euros per season, to start his first stop in the world of football outside the European continent.
And while Ronaldo has not yet arrived in Saudi Arabia, and it is not known when the first official matches in the Professional League will be played in the "yellow" shirt; Media reports indicate that the first appearance of the 5-time Golden Ball winner on Saudi soil will be on the 19th of next month.
On this day, the stars of Al-Hilal and Al-Nasr will meet with Paris Saint-Germain of France at King Fahd Stadium in the Saudi capital for the "Riyadh Season" cup, and this means that there is the possibility of watching a special confrontation between the two rivals, Messi – Ronaldo.
And the General Entertainment Authority in Saudi Arabia announced – earlier – that the match will be held within the activities of the Riyadh season.
In general, Ronaldo and Messi faced 36 times in all competitions at the club level, most of which were dominated by the Argentine star, who won the Barcelona shirt 16 times compared to 11 wins for Cristiano and a draw in 9 matches.
The last match between Messi and Ronaldo dates back to August 12, 2020, when Juventus defeated Barcelona 3-0 in the group stage of the Champions League at the "Camp Nou" stadium, in which "Don" scored two goals.
Ronaldo left Manchester United, the Premier League giant, last month after a television interview in which the veteran striker said he felt betrayed by the club and that he had no respect for his Dutch coach, Erik ten Hag.
Ronaldo participated with Portugal in the 2022 World Cup in Qatar, where he became the first player to score in 5 versions of the World Cup, after he scored from a penalty kick in his team's opening match in Group H against Ghana.
Portugal was eliminated from the finals in the quarter-finals, after losing to Morocco 1-0.