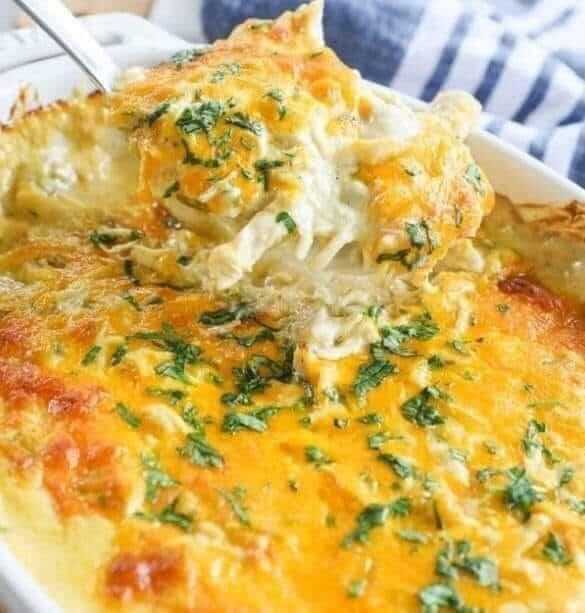 Green Chile Chicken Casserole
Green Chile Chicken Casserole recipe
✨Fixings
▢4 cups destroyed chicken
▢8 oz slashed green chiles (2 jars)
▢10.5 oz cream of chicken soup
▢1/2 cup harsh cream
▢1/4 cup milk
▢1/2 tsp garlic powder
▢1/2 tsp cumin
▢1 cup cheddar
Decorate (discretionary)
▢new cilantro slashed
✨Guidelines
Preheat broiler to 350˚F.
Join the cream of chicken soup, harsh cream, milk, garlic powder, and cumin. Then, at that point, mix in the destroyed chicken and green chiles.
Spread the combination in a goulash dish and top with cheddar.
Heat for 20-30 minutes until the edges are effervescent and the goulash is hot all through.
Let sit 10 minutes, then, at that point, present with your decision of rice, beans, or tortillas. Appreciate!