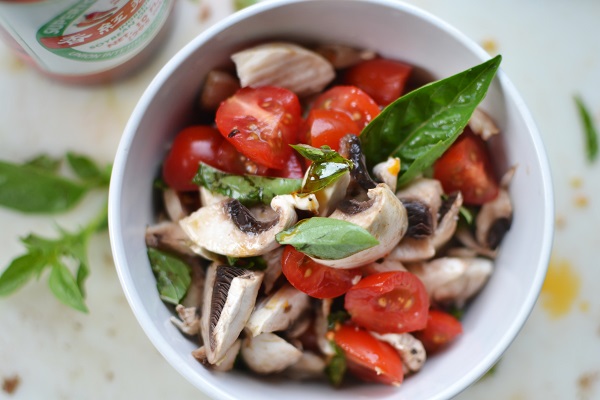 How to make a Greek salad with mushrooms for weight loss
Greek Mushroom Salad
It is a famous Greek salad whose main ingredients are mushrooms, tomatoes and basil. It can be considered one of the most flavorful salads and can be used for diet and slimming, as its calories are almost negligible.
Greek salad with mushrooms
4 tablespoons olive oil
Casein of mushrooms
4 finely crushed garlic cloves
6 basil leaves, washed and finely chopped.
large tomato, finely chopped
Five tablespoons of lemon
Quarter cup of water
2 tablespoons finely chopped parsley.
1 tablespoon finely chopped green coriander.
Salt/pepper to taste
Greek Mushroom Salad
1- In a skillet over medium heat, put two tablespoons of olive oil and mushrooms.
2- Fry the mushrooms for 3 minutes only.
3- Take good care not to overcook it.
4- Add the basil and garlic and stir for a minute.
5- Then add lemon, salt, pepper, tomatoes and water and stir.
6- Leave until the tomatoes are soft (about 5 minutes).
7- Pour into a serving dish and leave to cool slightly.
8- Garnish with parsley and green coriander
9- Serve cold
And in good health.