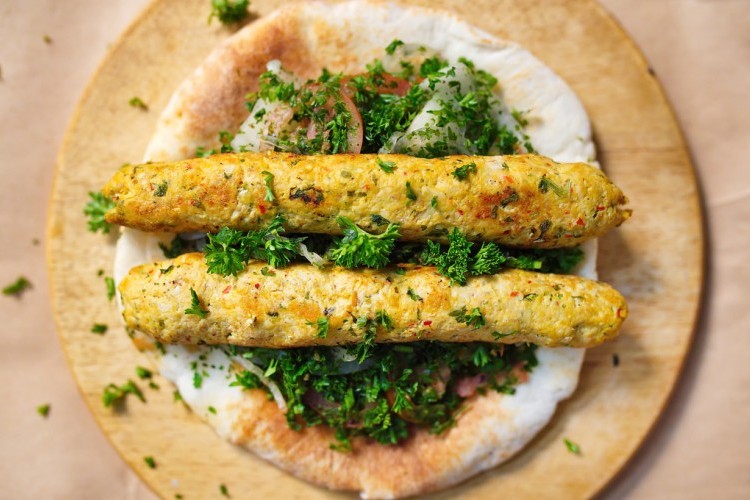 delicious Quick Chicken breast Kofta
Ingredients
Chicken breast: 500 grams (finely chopped)
Breadcrumbs: half a cup (crumbs)
Eggs: 1 piece (scrambled)
Flour: a quarter cup
Garlic powder: half a teaspoon
Vegetable oil: as needed (a suitable amount for frying)
Salt: as needed
Black pepper: as needed
Mixed spices: half a teaspoon
How to prepare
Mix the chicken breasts with the breadcrumbs, eggs, garlic powder, salt, black pepper, and spices, until the ingredients overlap and you have a cohesive dough.
From the chicken dough, form medium-sized kofta sticks, put them in a refrigerator dish, then cover with plastic wrap and leave in the refrigerator for about an hour (it is preferable to leave it overnight to ensure that the kofta fingers do not disintegrate during frying).
In a deep frying pan with oil, fry the chicken kofta fingers until they turn golden.
Arrange the fried chicken fingers in a serving dish and garnish with chopped parsley.