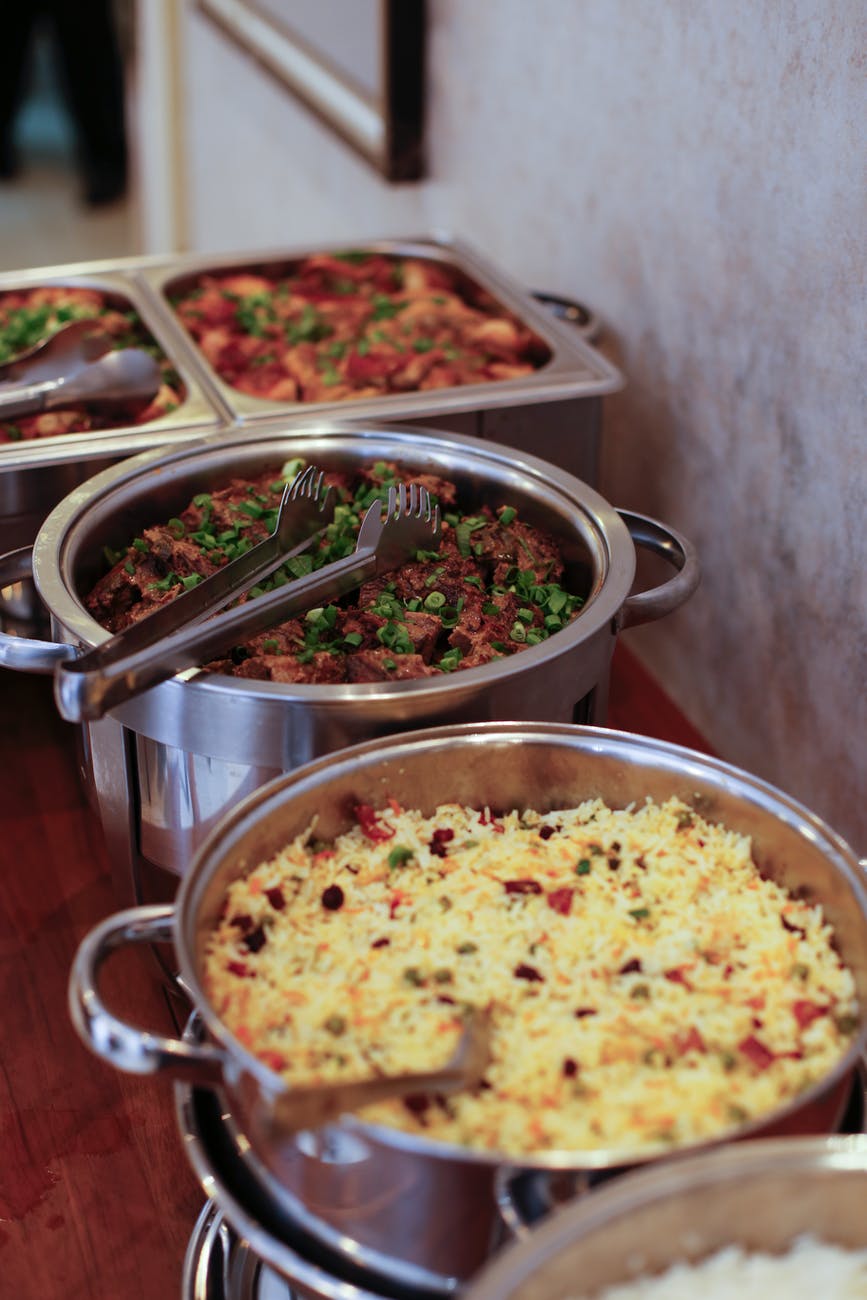 Rice with meat and chickpeas
simple and easy recipe Rice with meat and chickpeas
Ingredients
Veal: a kilo and a half (chopped)
Rice: 6 cups (washed and soaked in water for 30 minutes)
Hummus: 3 cups (washed and soaked)
Onion: 1 piece (finely chopped)
Oil: 3 tablespoons (for frying the onions)
Cinnamon: Oud
Cloves: 4 pcs
Cumin: 1 teaspoon (love)
Cardamom: 5 pcs
Black pepper: a tablespoon (grain)
Salt, to taste
How to prepare
In a saucepan, heat the oil and fry the onions until yellow.
Add the meat and stir.
Pour enough water over the pot.
Put the cinnamon, cloves, cardamom pods, cumin seeds, and black pepper in a gauze or towel and tie it up.
Put the flavorings over the pot, cover and leave until the meat is done.
Remove the excess water.
Add chickpeas and let the mixture come to a boil.
Add rice and salt, then reduce the heat and leave the mixture for 15 minutes without opening it.
After the time has passed, open the pot and mix the mixture, then cover the pot again and leave it for an additional 15 or 10 minutes until the contents are cooked.
Serve the dish with tahini and cucumber salad.