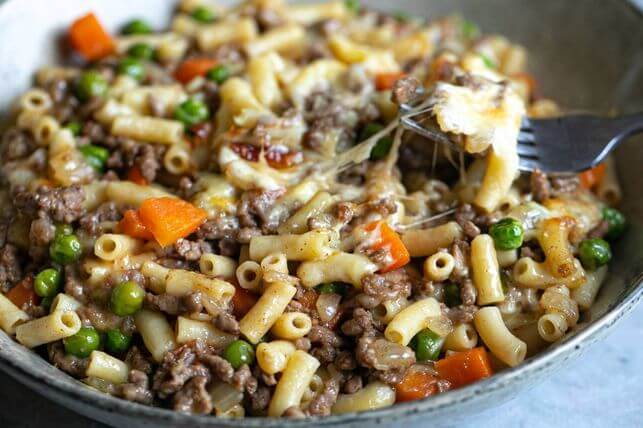 French onion savory mince
French onion savory mince recipe
Fixings
150g macaroni
1 tbsp olive oil
1 earthy colored onion, diced
500g meat mince
2 carrots, stripped and diced
40g sachet French onion soup blend
1/4 cup pureed tomatoes
1 cup frozen peas
1 cup ground delectable cheddar
Strategy
Preheat stove to 180C. Oil a stove resistant baking dish.
Cook macaroni in salted bubbling water until just still somewhat firm. Channel and put away.
In a huge frypan, heat oil over medium hotness. Cook onion for 4 minutes until delicate. Add mince and cook until all around seared, falling to pieces with a wooden spoon. Add carrots and French onion soup blend and mix well.
Pour in 2 cups water, bring to the bubble, then, at that point, decrease hotness and stew for 15 minutes. Mix through pureed tomatoes, peas and depleted macaroni.
Move combination to arranged baking dish. Top with cheddar and heat for 15 minutes until brilliant and softened.