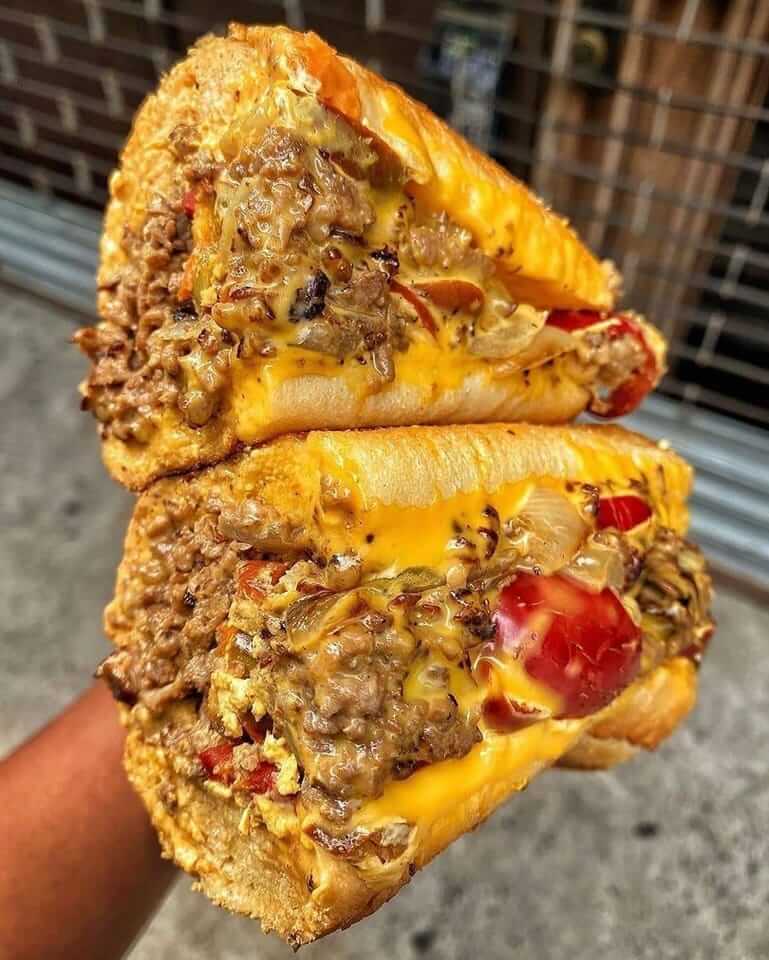 Recipe for Philly Cheesesteak Sloppy Joes:
Recipe for Philly Cheesesteak Sloppy Joes:
Ingredients: 1 pound ground beef 1 onion, diced 1 green bell pepper, diced 2 cloves garlic, minced 1/4 cup ketchup 2 tablespoons Worcestershire sauce 2 tablespoons tomato paste 1 cup beef broth Salt and pepper to taste 4 hoagie rolls 8 slices provolone cheese Instructions: Heat a large skillet over medium heat and add the ground beef.
Cook until browned, breaking it up into small crumbles with a wooden spoon. Add the diced onion, green bell pepper, and minced garlic to the skillet. Cook for about 5 minutes, or until the vegetables have softened. In a small bowl, whisk together the ketchup, Worcestershire sauce, tomato paste, and beef broth.
Pour the mixture into the skillet with the ground beef and vegetables. Stir well to combine. Reduce the heat to low and simmer the mixture for about 10-15 minutes, or until the sauce has thickened slightly. Season with salt and pepper to taste. While the mixture is simmering, preheat your oven to broil. Slice the hoagie rolls in half lengthwise and place them on a baking sheet. Divide the sloppy joe mixture evenly among the hoagie rolls, spooning it onto the bottom half of each roll. Top each sandwich with 2 slices of provolone cheese.
Place the baking sheet under the broiler for 1-2 minutes, or until the cheese is melted and bubbly. Keep a close eye on it to prevent burning. Remove the baking sheet from the oven and place the top half of each roll on top of the cheesy meat mixture to complete the sandwiches. Serve the Philly Cheesesteak Sloppy Joes immediately and enjoy! These Philly Cheesesteak Sloppy Joes are a tasty twist on the classic sandwich, combining the flavors of a Philly cheesesteak with the sauciness of a Sloppy Joe. Enjoy!