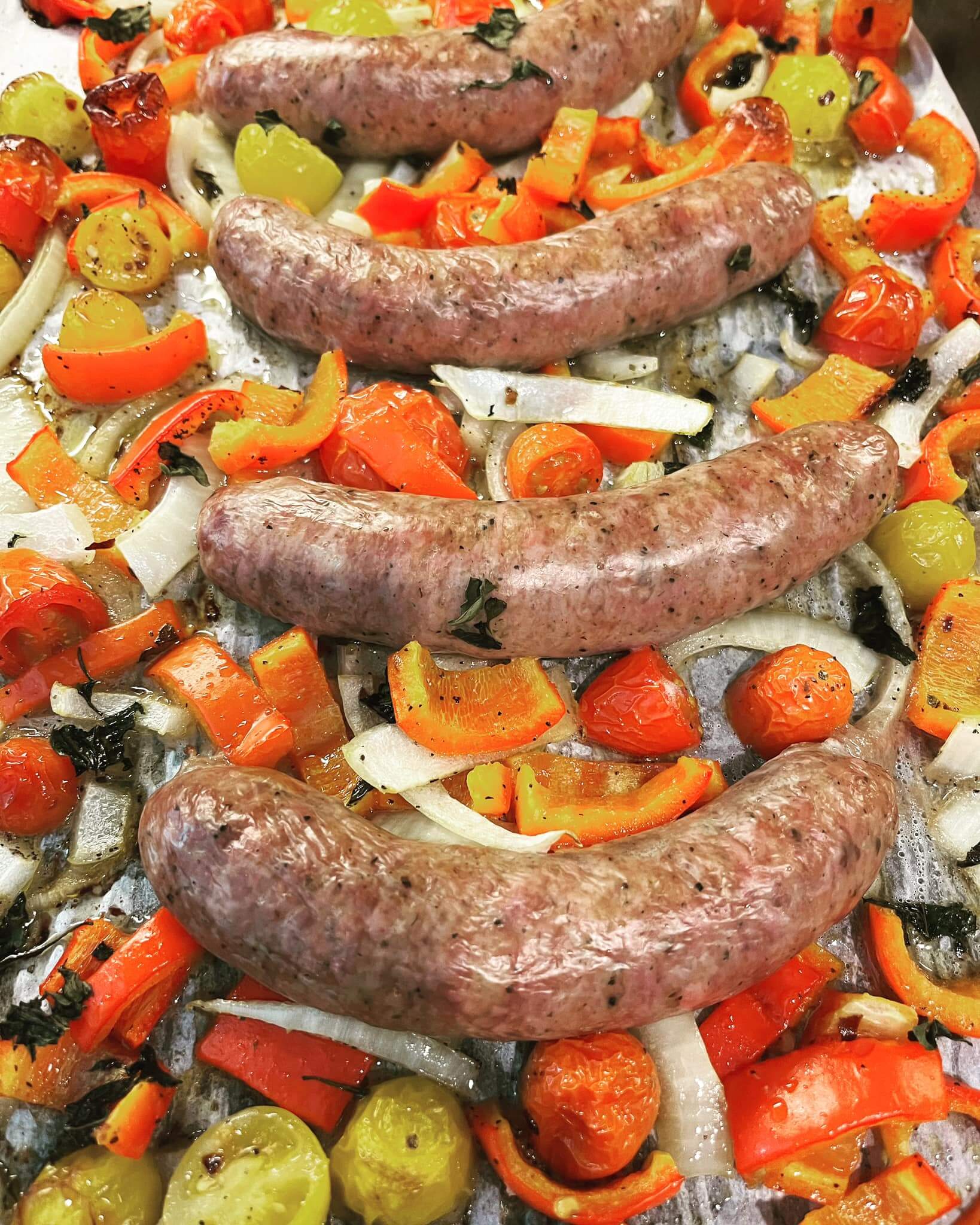 Sheet pan sausage and peppers:
sheet pan sausage and peppers:
Ingredients: 4 Italian sausages (mild or spicy, according to your preference) 2 bell peppers (any color), sliced into strips 1 onion, thinly sliced 3 cloves of garlic, minced 2 tablespoons olive oil 1 teaspoon dried oregano 1 teaspoon dried basil Salt and pepper to taste Fresh parsley, chopped (for garnish, optional) Instructions: Preheat your oven to 400°F (200°C). Place the sausages, bell peppers, onion, and minced garlic on a large sheet pan. Drizzle the olive oil over the ingredients on the sheet pan. Sprinkle the dried oregano, dried basil, salt, and pepper evenly over everything.
Toss the ingredients on the sheet pan together, ensuring that they are well coated with the oil and spices. Spread everything out in a single layer on the sheet pan, making sure the sausages are not touching each other. Place the sheet pan in the preheated oven and bake for about 25-30 minutes, or until the sausages are cooked through and the vegetables are tender and slightly caramelized. Once cooked, remove the sheet pan from the oven and let it cool for a few minutes. Serve the sausage and peppers on a platter or individual plates. You can garnish with fresh parsley if desired. This sheet pan sausage and peppers dish is delicious on its own, or you can serve it with crusty bread, rice, or pasta. Enjoy!