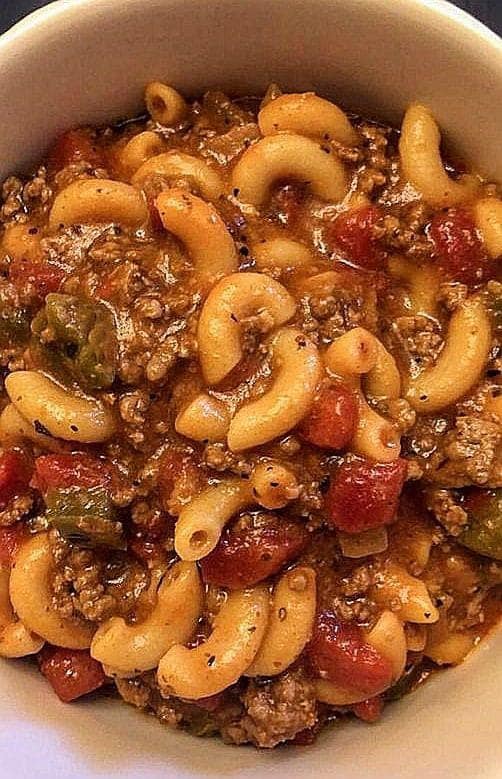 Goulash is a traditional Hungarian dish known for its rich, hearty flavors and tender meat.
Here's a classic recipe for making a delicious beef goulash: Ingredients: 2 pounds beef stew meat, cut into bite-sized pieces 2 large onions, finely chopped 3 cloves garlic, minced 2 tablespoons vegetable oil 2 tablespoons sweet paprika 1 teaspoon smoked paprika (optional, for extra flavor) 1 teaspoon caraway seeds 1 teaspoon ground cumin 1 teaspoon dried thyme 1 red bell pepper, diced 1 green bell pepper, diced 2 medium tomatoes, diced 2 tablespoons tomato paste 4 cups beef broth Salt and pepper to taste Chopped fresh parsley, for garnish Cooked egg noodles or crusty bread, for serving Instructions: Sear the Beef: In a large pot or Dutch oven, heat the vegetable oil over medium-high heat. Add the beef stew meat in batches and brown on all sides.
Remove the browned meat and set aside. Sauté Onions and Garlic: In the same pot, add the chopped onions and sauté until they become translucent. Add Spices and Tomatoes: Stir in the minced garlic, sweet paprika, smoked paprika, caraway seeds, ground cumin, and dried thyme. Cook for a minute until fragrant. Add the diced red and green bell peppers, diced tomatoes, and tomato paste. Cook for a few more minutes, allowing the flavors to combine.
Combine Beef and Broth: Return the browned beef to the pot and mix well with the onion and spice mixture. Pour in the beef broth, making sure the meat is mostly covered. You can add more broth if needed. Season with salt and pepper to taste. Simmer Goulash: Bring the mixture to a boil, then reduce the heat to low. Cover the pot and let the goulash simmer for about 1.5 to 2 hours, or until the beef is tender and the flavors have melded. Adjust Seasoning: Taste and adjust the seasoning if necessary, adding more paprika, salt, or pepper to suit your taste. Serve: Serve the goulash over cooked egg noodles or with slices of crusty bread.
Garnish with chopped fresh parsley for a burst of color and flavor. Enjoy: Enjoy your homemade beef goulash, a comforting and flavorful dish! Remember, goulash is versatile, and you can adapt the recipe by adding other ingredients like potatoes, carrots, or even a touch of red wine for extra depth of flavor.