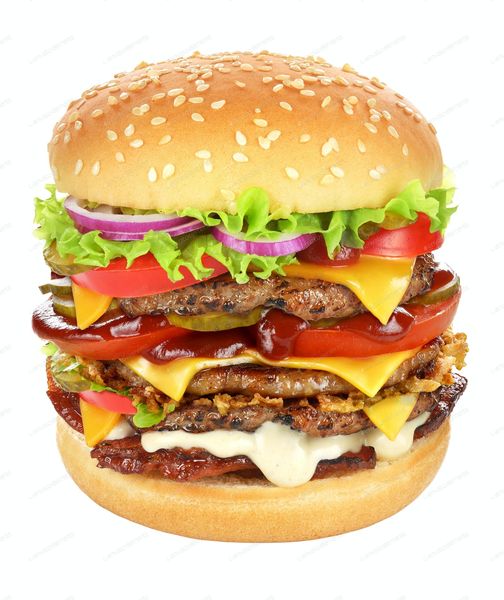 Beef burger with cheese recipe
Ingredients:
1 kilo of minced red meat 2 tablespoons of butter3 medium onions chopped2 tablespoons of spice mixSalt and pepper (to taste)burger bun2 lettuce sliced2 tomatoes, slicedMethod:Melt the butter in a pot on the stove, fry the onions a little, then leave to coolAdd the onions to the minced meat.
Then add the spices, salt and pepper and mix the ingredients together by hand until they are homogeneous. Then chop the mixtureCut into equal pieces the size of an orange.
Beef pieces are placed inside the burger form (available in home appliances stores)Fry the burgers in a little oil until they are brown on both sides and are cooked…
Open the burger buns and roast them from the inside in the oven. Then arrange the bottom part of the bread with tartar sauce (as desired), then arrange the lettuce, tomato and burger slices and cover with the top layer of breadNoticeable:The burger can be served with cheese slices and grilled onions.
Served with french fries