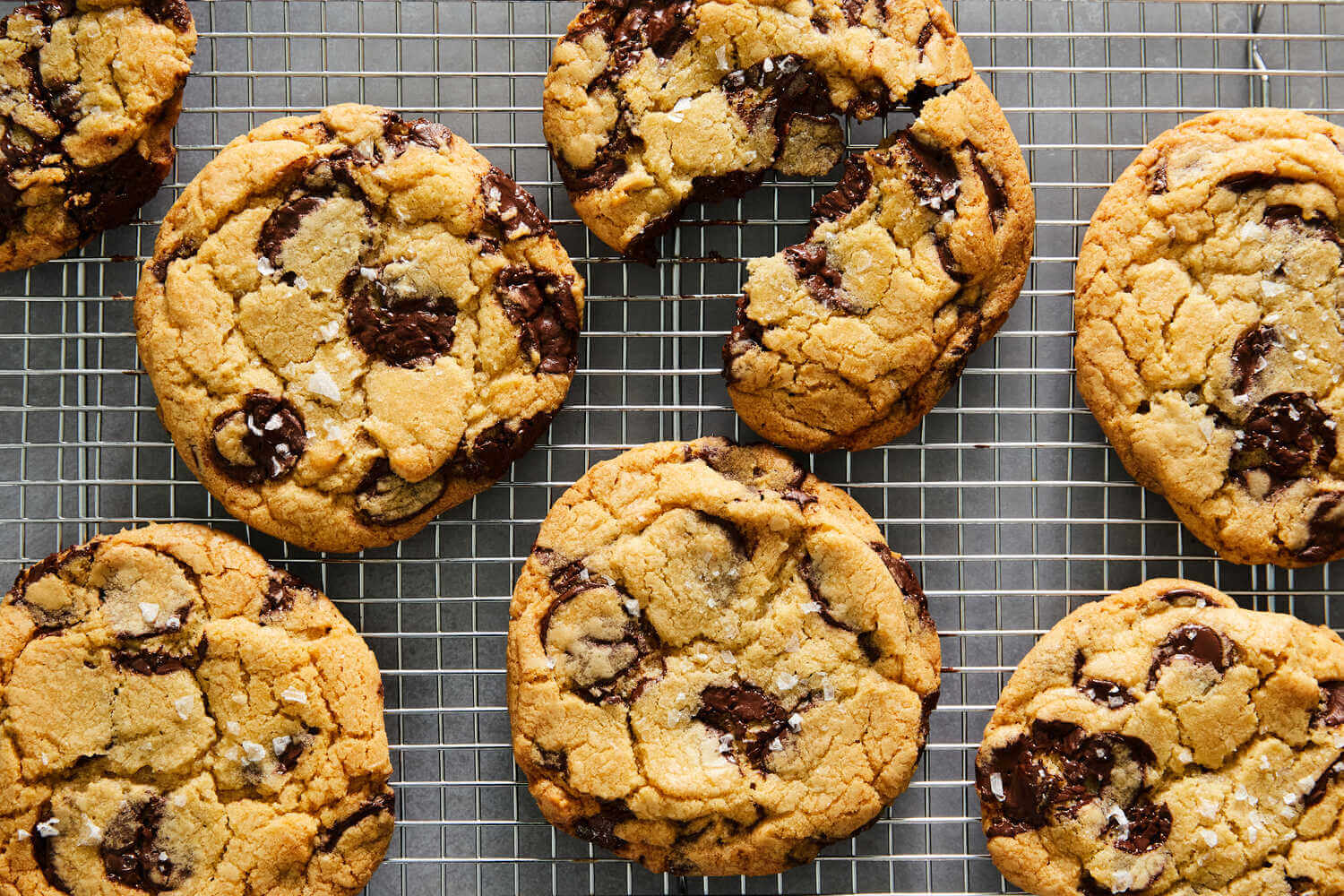 Classic chocolate chip cookies:
Classic chocolate chip cookies:
Ingredients: 2 1/4 cups all-purpose flour 1 tsp baking soda 1 tsp salt 1 cup unsalted butter, softened 3/4 cup granulated sugar 3/4 cup brown sugar 1 tsp vanilla extract 2 large eggs 2 cups semisweet chocolate chips Instructions: Preheat your oven to 375°F (190°C). In a medium bowl, whisk together the flour, baking soda, and salt. In a separate large bowl, beat the butter and sugars together until they are well combined. Add the vanilla and eggs, and beat until everything is well mixed. Gradually add the dry ingredients to the wet ingredients, mixing until the dough comes together. Stir in the chocolate chips. Drop spoonfuls of the dough onto a baking sheet, leaving a few inches of space between each cookie. Bake the cookies for 8-10 minutes, or until they are golden brown around the edges. Remove the cookies from the oven and let them cool on the baking sheet for a few minutes before transferring them to a wire rack to cool completely.