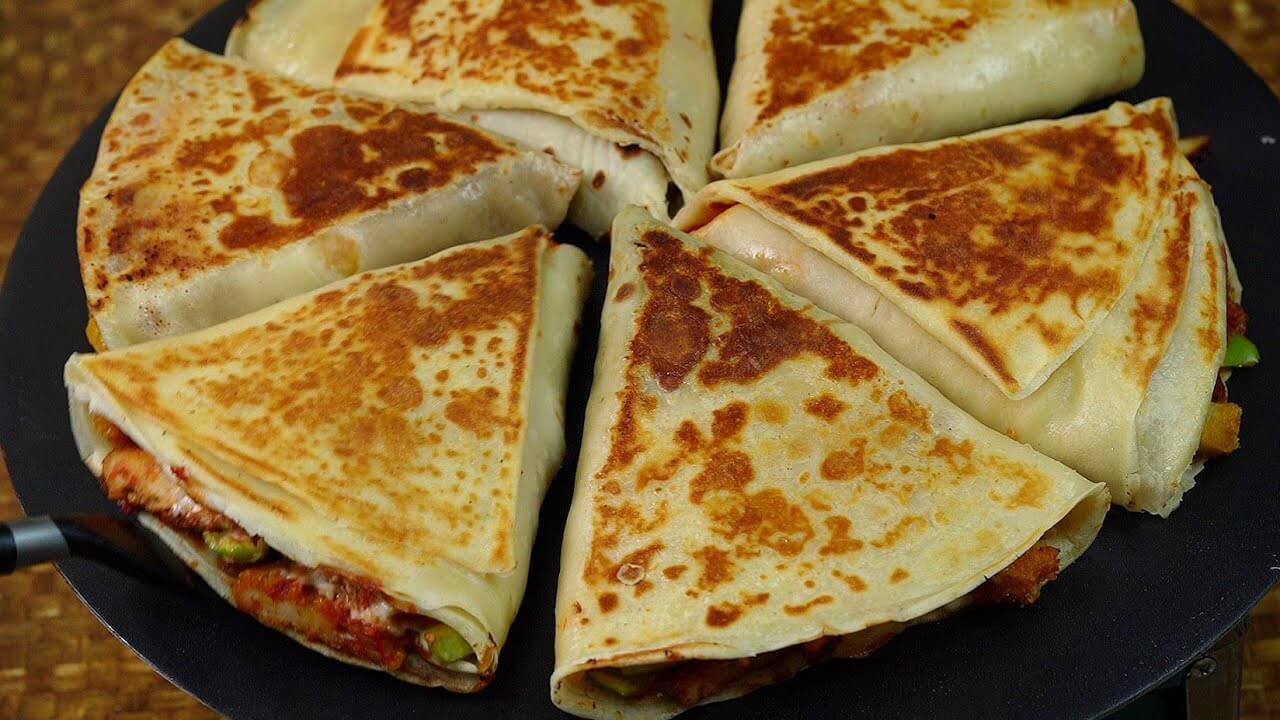 Shawarma crepe with chicken
Shawarma crepe with chicken recipe
the components : 200 gm of chicken. 20 gm of salt. 20 gm of pepper. 40 gm of pickles. 30 gm of tomatoes. 20 gm of onions. 20 g of mayonnaise. 20g of roasted garlic paste. 20 gm of parsley. Marinade mix: 60 gm of lemon. 30 gm of spices. 20 gm of salt. 10 gm garlic. 20 ml of olive oil.Crepe: 60 gm of flour. 30 gm of Albanian cream. 10 ml of corn oil. 5 gm of salt.
1 egg 100 ml of milk. How to prepare:
Crepe: – Put the flour in a bowl and mix it with milk, cream and eggs. – Wipe a non-stick frying pan with a napkin dipped in corn oil. – The pan is placed on a low heat, then the crepe dough is poured until a thin layer of crepe covers the surface of the pan. Once bubbles appear on the surface of the crepe, flip it over to the other side. – Extinguish the fire 30 seconds after flipping the crepe.
Shawarma: Mix lemon in another bowl with olive oil, garlic and a mixture of spices, then put chicken slices in this mixture to season. – Fry the chicken until the chicken is cooked, then add the onions, tomatoes and fresh parsley, and remove from the heat. To apply: Mix the mayonnaise with the roasted garlic paste, then spread it on the surface of the crepe. – A large amount of shawarma is placed on the crepe, then the crepe is rolled. To serve: Place the crepe on a serving plate. Add salt and pepper according to taste.