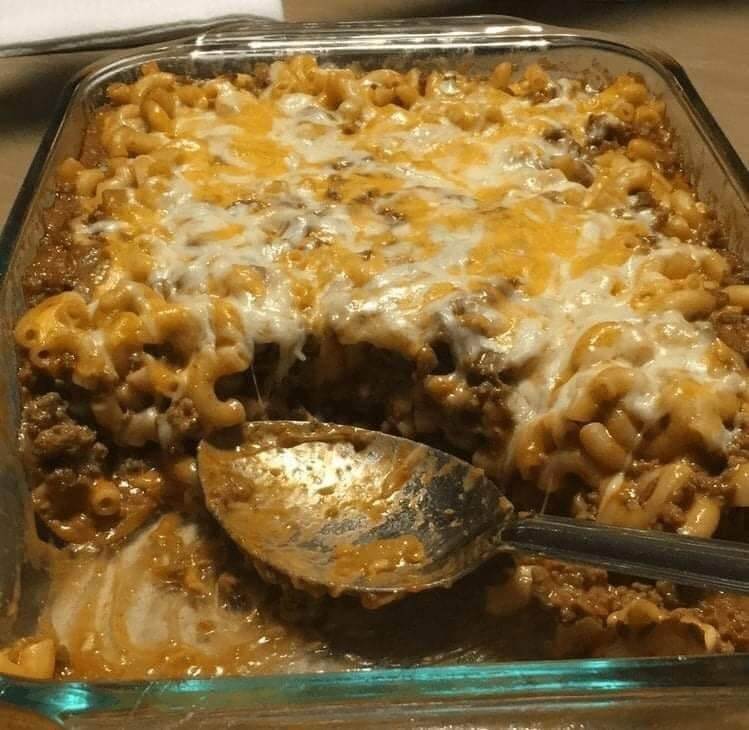 A Quick and Easy Recipe for Hamburger Casserole
A Quick and Easy Recipe for Hamburger Casserole
: Ingredients: 1 pound ground beef 1 small onion, diced 2 cloves garlic, minced 1 can (10.75 ounces) condensed tomato soup 1 can (14.5 ounces) diced tomatoes, undrained 1 cup frozen corn kernels 1 cup uncooked elbow macaroni 1 cup shredded cheddar cheese 1 teaspoon dried oregano Salt and pepper to taste Instructions: Preheat your oven to 375°F (190°C).
In a large skillet, cook the ground beef over medium heat until browned. Add the diced onion and minced garlic, and cook for an additional 2-3 minutes until the onion becomes translucent. Drain any excess fat from the skillet, then add the condensed tomato soup, diced tomatoes (with their juice), frozen corn kernels, uncooked elbow macaroni, dried oregano, salt, and pepper. Stir well to combine all the ingredients. Transfer the mixture to a greased 9×13-inch casserole dish or a similar-sized baking dish. Spread it out evenly.
Cover the dish with foil and bake in the preheated oven for 30 minutes. After 30 minutes, remove the foil and sprinkle the shredded cheddar cheese over the top of the casserole. Return the casserole to the oven, uncovered, and bake for an additional 10-15 minutes or until the cheese is melted and bubbly. Once the cheese is melted and the casserole is heated through, remove it from the oven and let it cool for a few minutes before serving. Serve the Hamburger Casserole hot and enjoy! This recipe is great for a quick and satisfying weeknight meal. Feel free to customize it by adding your favorite vegetables or spices to suit your taste.