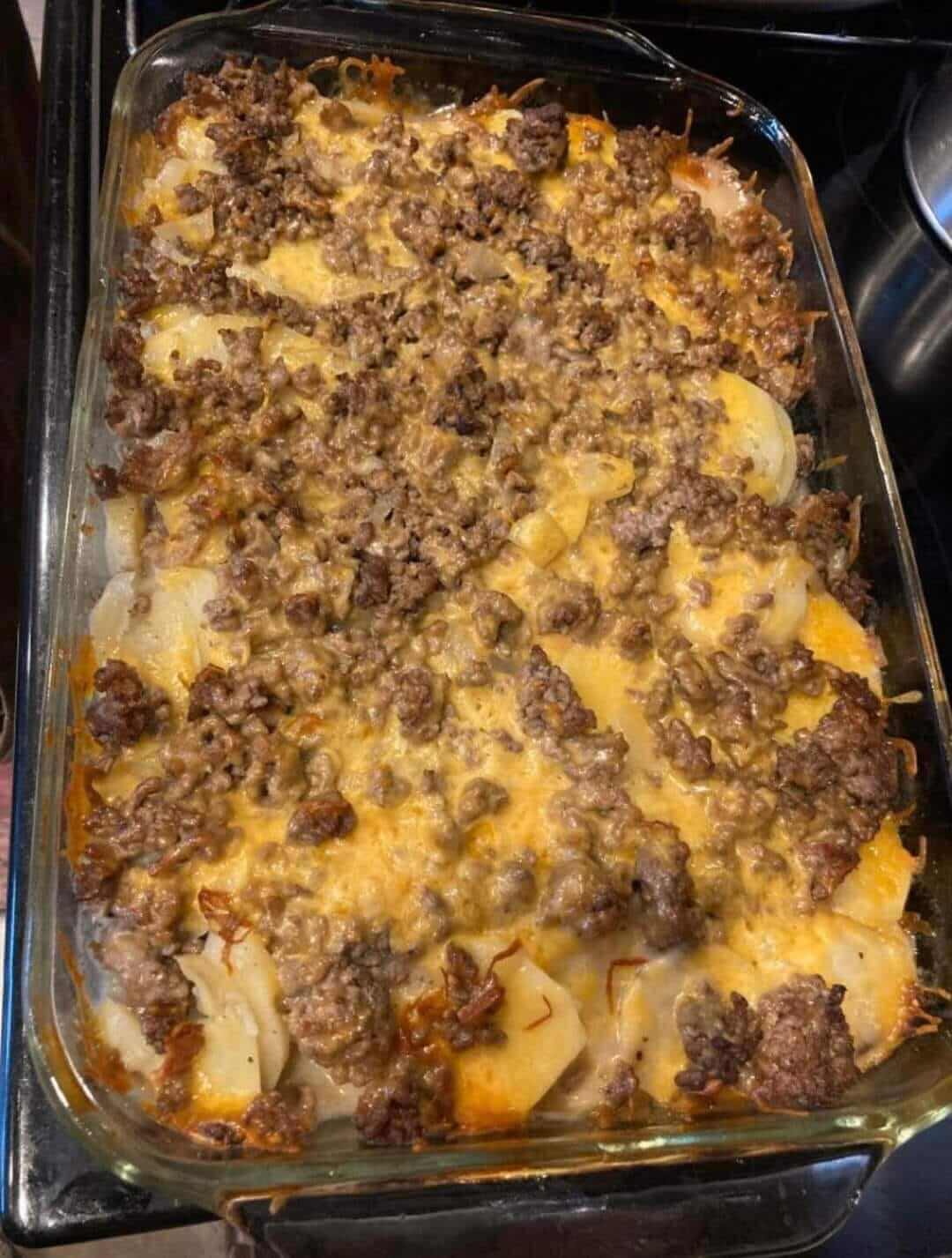 Cheesy hamburger potato casserole:
cheesy hamburger potato casserole:
Ingredients: 1 pound ground beef 4 cups frozen hash brown potatoes, thawed 1 small onion, diced 1 clove garlic, minced 1 can condensed cheddar cheese soup 1 cup shredded cheddar cheese 1/2 cup milk 1/2 teaspoon dried thyme 1/2 teaspoon salt 1/4 teaspoon black pepper 1/4 teaspoon paprika Chopped fresh parsley (for garnish, optional)
Instructions: Preheat your oven to 375°F (190°C) and grease a 9×13-inch baking dish. In a large skillet, cook the ground beef over medium heat until browned. Drain any excess fat. Add the diced onion and minced garlic to the skillet with the ground beef, and sauté for about 3-4 minutes until the onion is translucent. In a separate bowl, combine the condensed cheddar cheese soup, shredded cheddar cheese, milk, dried thyme, salt, pepper, and paprika. Mix well. Add the hash brown potatoes and the cheese mixture to the skillet with the ground beef and onions.
Stir until everything is evenly combined. Transfer the mixture to the greased baking dish and spread it out evenly. Cover the baking dish with aluminum foil and bake for 30 minutes. Remove the foil and continue baking for an additional 10-15 minutes or until the top is golden brown and bubbling. Once done, remove from the oven and let it cool for a few minutes. Garnish with chopped fresh parsley, if desired, and serve hot. This cheesy hamburger potato casserole is a hearty and delicious dish that's perfect for a family dinner or potluck. Enjoy!