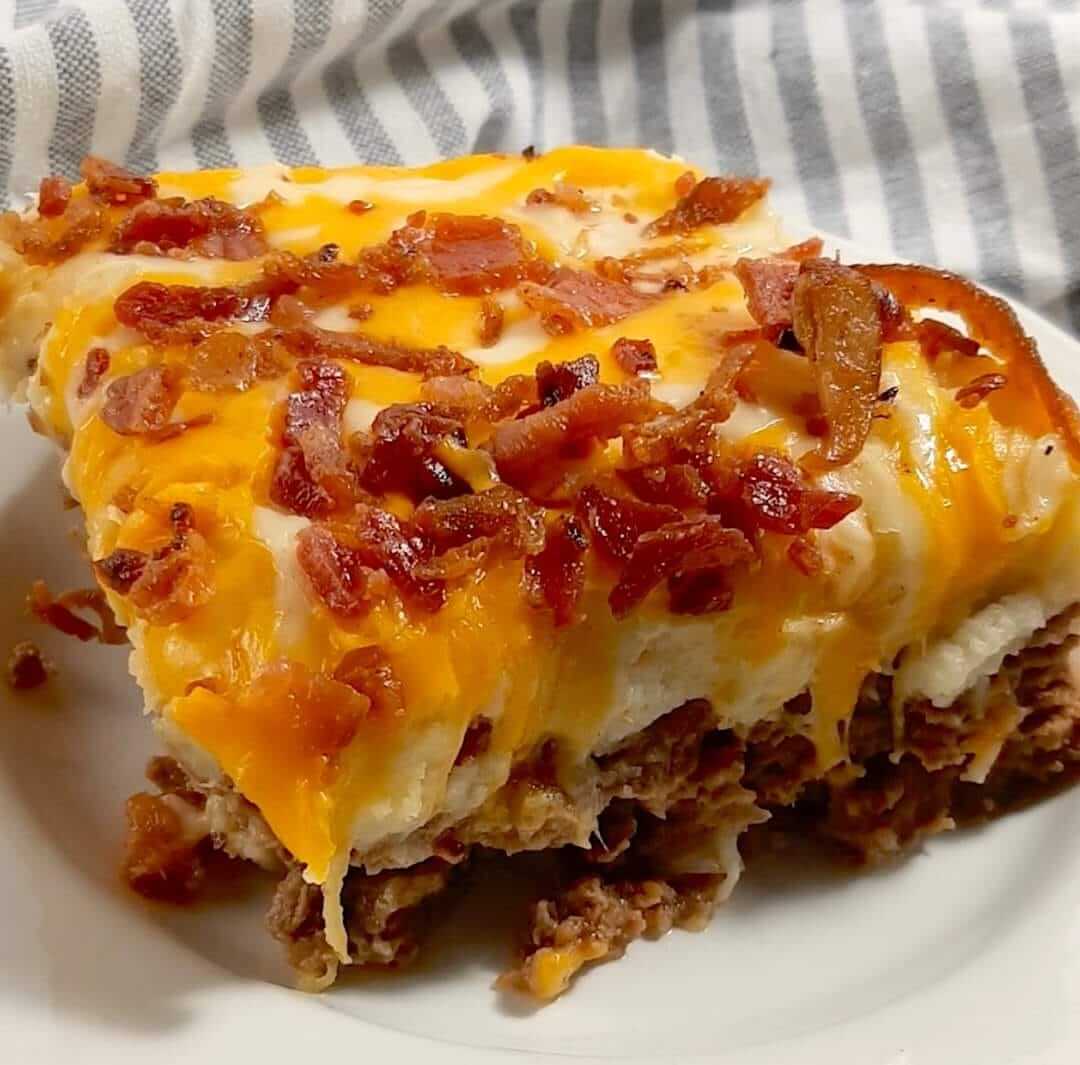 Cowboy Meatloaf and Potato Casserole
Cowboy Meatloaf and Potato Casserole
Cowboy Meatloaf and Potato Casserole is a delicious and hearty dish that combines the flavors of classic meatloaf and cheesy potatoes. Here's a recipe to help you make it: Ingredients: 1 ½ pounds ground beef 1 cup breadcrumbs 1 onion, finely chopped 1 bell pepper, finely chopped 2 cloves garlic, minced 1 egg ½ cup ketchup 2 tablespoons Worcestershire sauce 1 teaspoon salt ½ teaspoon black pepper 4 cups frozen hash browns, thawed 1 ½ cups shredded cheddar cheese ½ cup milk 2 green onions, chopped (optional, for garnish.
) Instructions: Preheat your oven to 375°F (190°C). Grease a 9×13-inch baking dish and set it aside. In a large bowl, combine the ground beef, breadcrumbs, onion, bell pepper, garlic, egg, ketchup, Worcestershire sauce, salt, and black pepper. Mix well until all the ingredients are thoroughly combined. Transfer the meatloaf mixture to the prepared baking dish and shape it into a rectangular loaf in the center. In a separate bowl, combine the thawed hash browns, shredded cheddar cheese, and milk. Mix well to coat the potatoes evenly. Spread the potato mixture around the meatloaf, covering it completely. Cover the baking dish with foil and place it in the preheated oven.
Bake for 40 minutes. After 40 minutes, remove the foil and continue baking for an additional 15-20 minutes, or until the meatloaf is cooked through and the potatoes are golden brown and crispy. Remove the casserole from the oven and let it cool for a few minutes. Garnish with chopped green onions, if desired. Slice the meatloaf and serve it with a generous portion of the cheesy potato casserole. Enjoy your delicious Cowboy Meatloaf and Potato Casserole!