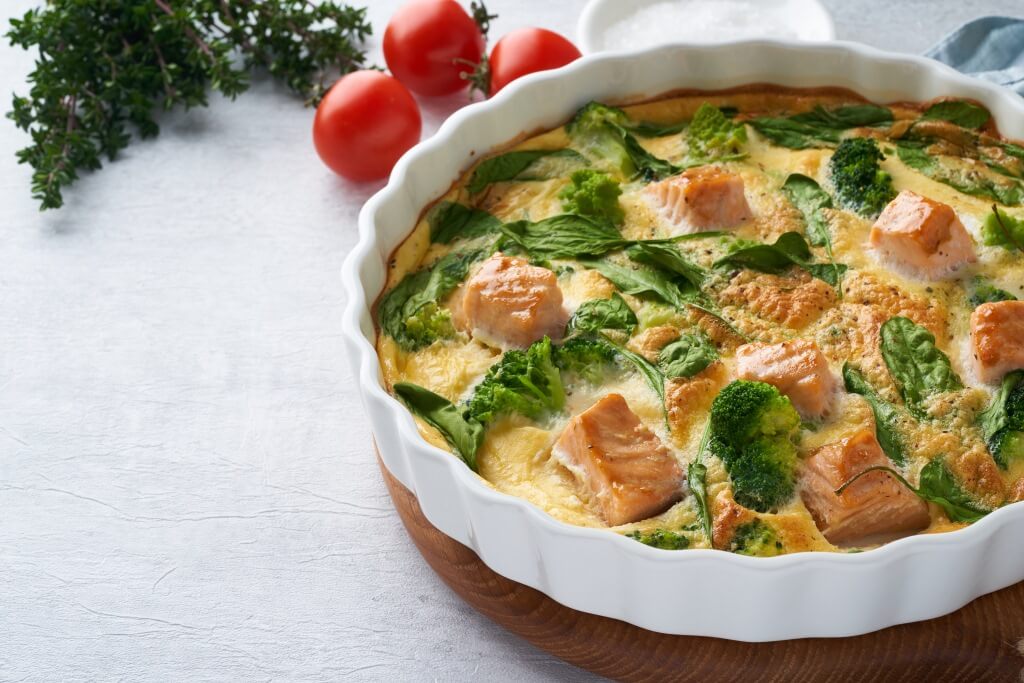 healthy salmon and spinach recipe
healthy salmon and spinach recipe
Salmon: 2 slices (cut into squares)
Eggs: 5 grains
Flour: three quarters of a cup
Sour cream: can (small / liquid can)
Spinach leaves: 1 cup (fresh)
Broccoli: ½ cup (chopped)
Salt: as needed
Black pepper: as needed
How to prepare
Put salmon cubes 12 minutes in a hot oven after adding salt, pepper, and a little oil.
Beat the eggs, add the flour, stir together, then add the liquid cream, half of the spinach leaves, salt and pepper.
Put the egg mixture in the baking tray, then arrange the salmon pieces, beautifully over the egg mixture, decorate the tray with broccoli and spinach leaves, and put in the oven at 180 ° C, until the eggs are dry.
Chinese served hot.