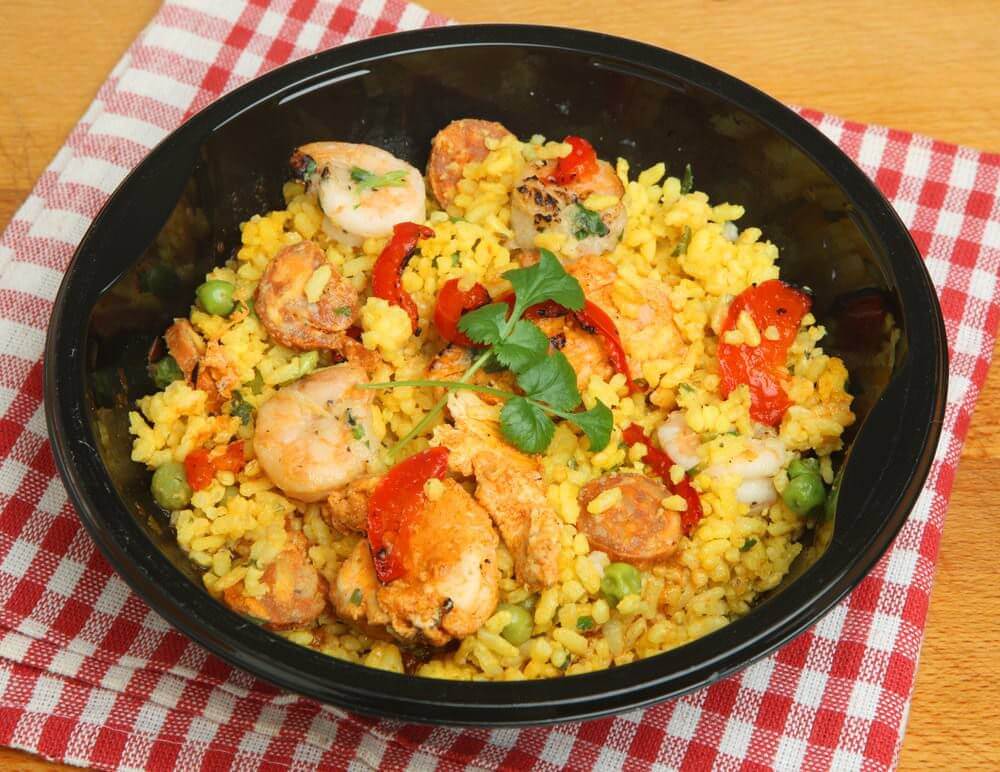 How to make rice with shrimp and chicken pieces?
rice with shrimp and chicken pieces?
Rice with Shrimp and Chicken Pieces: It is considered a simple and delicious dish, which can be prepared easily at home only if the correct steps are adhered to, and it takes about 45 minutes to prepare. Ingredients : Two tablespoons of sweet red pepper sauce. Two tablespoons of light soy sauce. – 1 tablespoon of toasted sesame sauce – 200 grams of basmati rice. A tablespoon of vegetable oil.
a pinch of sesame seeds. Chicken breast, cut into 2 cm cubes. 50 grams of soft beans, cut in half. 130 grams of medium sized shrimp. Three slices of green onion. Two cloves of minced garlic. Half a slice of red pepper. one piece ginger, peeled and grated. Two bunches of coriander, cut into large pieces. Two large eggs, whisked well.
Preparation steps: 1- Wash the rice well and set it aside. 2- Peel the shrimp and wash it well. 3- A large pot is brought, water is added to it, then put on the fire and left until it boils. 4- Add the basmati rice to the water and stir well once, then leave it to boil for about 8 minutes. 5- When the water is slightly absorbed, the rice is filtered in a colander and then covered with a paper towel, then it is left for about 5 minutes so that the towel absorbs all the excess liquid. 6- Mix the sweet pepper sauce with soy sauce and toasted sesame, then set them aside. 7- Bring the pan and put it on the high heat, then put the sesame seeds in it to roast for no more than 30 seconds. 8- Sesame is taken out, and chicken pieces are placed in its place for one minute, then shrimp are added to it and these ingredients are left on the fire for about two minutes. 9- The ingredients are transferred from the fire, and the filter is filtered in another refinery in order to get rid of the excess liquid. 10- Add the beans to the pan with the red pepper and two tablespoons of water with it, and stir them well. 11- Cover the pan and leave it on the fire for about a minute and a half. 12- Put the rice with the bean mixture, green onions, garlic and ginger, then stir for two minutes. 13- The frying pan is divided into two sides, one side with rice and another side with eggs. 14- Leave this mixture on the fire for about 30 seconds until it becomes coherent. 15- Stir the rice mixture with chicken, shrimp and two-thirds of the amount of coriander, sauce and sesame seeds, then mix them well with each other. 16- By this the dish is finished, and the rest of the coriander is added on top of it.