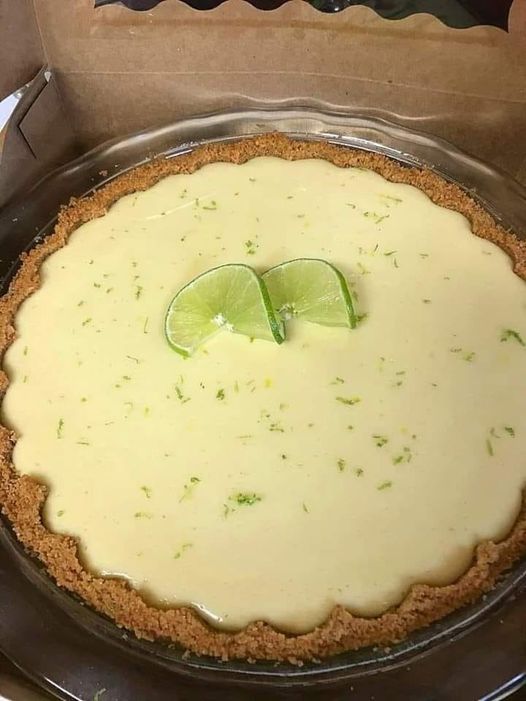 Recipe for a Delicious Lime Cheesecake:
Ingredients:
For the crust:
1 1/2 cups graham cracker crumbs
1/4 cup granulated sugar
1/2 cup unsalted butter, melted
For the filling: 24 ounces (680g) cream cheese, softened 1 cup granulated sugar 1 tablespoon lime zest (from about 3-4 limes) 1/3 cup fresh lime juice (from about 3-4 limes) 1 teaspoon vanilla extract 4 large eggs For the topping (optional): Whipped cream Lime slices or zest for garnish Instructions: Preheat your oven to 325°F (160°C) and grease a 9-inch springform pan. For the crust, mix the graham cracker crumbs, granulated sugar, and melted butter in a bowl until the mixture resembles wet sand. Press the mixture firmly into the bottom of the springform pan and slightly up the sides. In a large mixing bowl, beat the softened cream cheese until smooth and creamy. Add the granulated sugar, lime zest, lime juice, and vanilla extract to the cream cheese. Mix until well combined. Beat in the eggs, one at a time, until each egg is fully incorporated into the mixture. Pour the lime cheesecake filling over the prepared crust in the springform pan, spreading it out evenly. Tap the pan gently on the counter to release any air bubbles. Bake the cheesecake in the preheated oven for about 50-60 minutes, or until the edges are set, and the center is slightly jiggly. Turn off the oven and leave the cheesecake inside with the door slightly ajar for about an hour to cool gradually. Remove the cheesecake from the oven and let it cool completely before refrigerating it for at least 4 hours, preferably overnight. If desired, add whipped cream and lime slices or zest as a topping before serving. Slice and serve the delicious lime cheesecake chilled. Enjoy! This lime cheesecake is perfect for any occasion, and its zesty flavor is sure to impress your guests!